Our steel table legs and chair frames are available in 10 colors and finishes, including raw steel. Powder coating is the ultimate in smooth finish and durability. Far superior to paint or other finishes, powder coating is applied electrostatically and cured under high heat to create a smooth, industrial-strength finish. It's also more environmentally friendly than most other finishes.
Our powder coating services give us complete quality control over every batch of steel.
Love the look of raw steel? So do we. We treat all our raw steel products with polyurethane that offers durability without compromising the beautiful, industrial, organic look of raw steel.
Take a peek at our color options: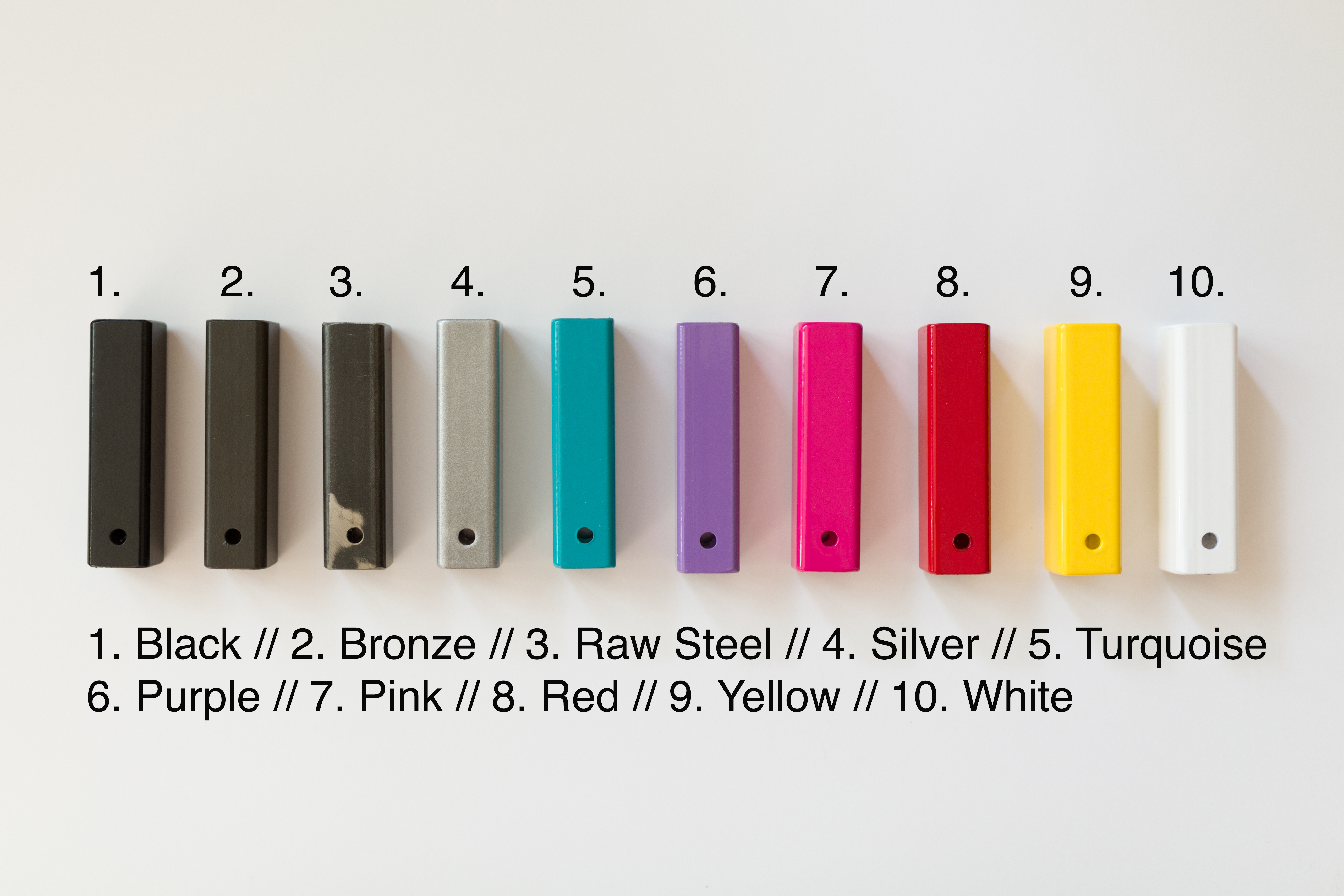 Don't see a shade you love? Custom colors and finishes start at $250, and we can match almost any tone in the rainbow. Let's talk.